Professional
Training & Certification
---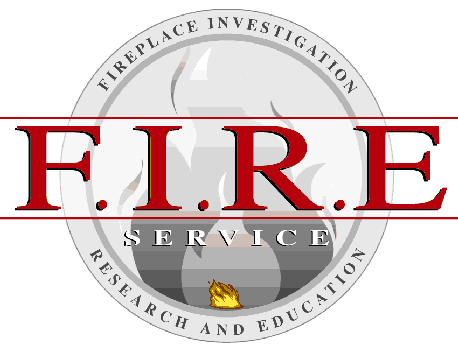 Professional
Inspection & Investigation
---

F.I.R.E. Associates provides fireplace consulting services, fire investigation and litigation support across the United States.
F.I.R.E. Associates is a nationally represented company that performs no repairs or service, only an accurate investigation
F.I.R.E. Associates is one of the few unbiased fireplace consulting companies in the United States.
F.I.R.E. Associates provides a fair balance of representation for both the defendant and plaintiff.
F.I.R.E. Associates professional approach eliminates all conflicts of interest and ensures an accurate investigation regardless of who we represent.
F.I.R.E. Associates dedicates many hours of education to increase the quality of the fireplace, construction, inspection and insurance industries.
Dale W. Feb - Lead investigator,
Mr. Feb is a professional Fireplace, Chimney & Venting Consultant. He currently provides litigation and investigation support for Subrogation, Fire Loss, Construction Defect, Product Failure, Disaster Assessment and Personal Injury. Mr. Feb also provides Plan Review and On-Site Investigation and Assistance in Design and Construction Specifications. He has been involved in the hearth and mechanical industries for over twenty-five years. He is a qualified instructor and author for the F.I.R.E. Certification Program, holds Six ICC Building Code Inspector Certifications, is a UFCA Certified Fire Code Inspector, an IAPMO Certified Mechanical Inspector, a California Licensed Mechanical Contractor, a CREIA Master Certified Inspector, A CREIA New Construction Specialist, an NFI Certified Gas Specialist and a F.I.R.E. Certified "Fireplace & Chimney Inspector". He is the founder, president and one of several instructors for the Fireplace Investigation, Research & Education Service headquartered in Moorpark, California, with a second East Coast educational facility in Richmond, Virginia. Mr. Feb currently serves on the NFPA 211 Technical Committee for chimneys, fireplaces, and venting systems for heat-producing appliances. He also serves on a UL Task Group under UL's Standards Technical Panel for UL127 & UL1482. There is no doubt that Mr. Feb has been setting the Industry Standard. Feel free to contact Mr. Feb for your investigation, inspection, and training needs.